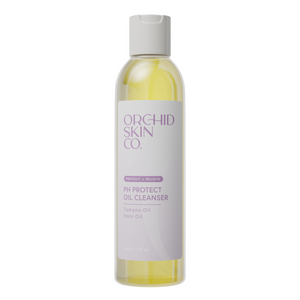 A unique oil-based cleanser that is designed to remove all dirt, impurities, and even makeup. This PH-balanced cleanser locks in hydration by preventing environmental moisture evaporation while never stripping or irritating the skin. The blend of tamanu, avocado, and grapeseed oil gently glides and melts makeup. Noni extract is added as a powerful antioxidant for healing the skin.
Skin Type Indications: All skin types
Benefits:
-Helps protect the skin's natural skin barrier
-Contains a blend of oils and noni extract
-Easily removes makeup and dirt
Featured Ingredients:
-Grapeseed Oil
-Tamanu Oil
-Noni Extract
Directions:
Dispense a quarter-size amount in the palms of your hands. Apply product in circular motions to the face to gently melt and remove all makeup and dirt. Follow up with our Hydrating Gel Cleanser or your favorite cleanser!