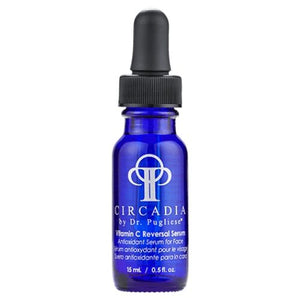 This Vitamin C Serum is our best selling product and for a good reason!

Vitamin C is one of the best skincare products to have in your routine and is beneficial to most skin types.  This age-defying serum will help to prevent the breakdown of collagen in the skin.  Collagen is what keeps our skin firm and youthful.  Other vitamin C benefits include a reduction and prevention of the appearance of hyperpigmentation in the skin.  When applied to the surface of the skin, Vitamin C neutralizes free radicals. Free radicals damage our cells, causing aging and some disease. Vitamin C is a powerful antioxidant that neutralizes the harmful effects of free radicals—making it an essential part of your skincare routine. This perfectly balanced and stable vitamin C serum addresses dry skin concerns by adding hyaluronic acid, a natural moisture attractor to the formula as well as Vitamin B5 for additional hydrating and soothing benefits. Enjoy a smoother more hydrated complexion,  enhanced skin health, slow the signs of aging and reduce the appearance of hyperpigmentation.  This powerful antioxidant-rich serum will surely earn its place in your daily skincare routine.
Best for:
All skin types.
It contains powerful antioxidants for skin health.
Hydrating hyaluronic acid can hold 1000xs of its molecular weight in water. 
Vitamin B5 to increase the softness and elasticity of the skin while preserving critical moisture. 
How to use:
Incorporate this powerful anti-aging serum into your daily skincare routine after cleansing and misting.  Apply 2- 3 drops each morning for the best results.   You will notice instant results with full visible improvements becoming more evident in about three weeks with consistent use.
0.5 oz.
Ingredients:
Aqua/Water, Magnesium Ascorbyl Phosphate, Sodium Hyaluronate, Pentylene Glycol, Panthenol, Phenoxyethanol, Capryl Glycol, Hexylene Glycol